Pay Your E-Bill and Understand Financial Aid
Use the links below to the Student Financial Services website, which introduces the Student Account Statement, explains the billing process, and outlines payment methods and other critical information. 
Financial Aid
Graduate Students
Columbia University's educational financing options consist of federal, state, institutional, and private sources of funds that will help meet the diverse needs of the student population. Columbia recognizes the importance of choices in educational financing and hopes that the options provided will be useful in planning and managing educational expenses.
Graduate students should visit the Student Financial Services Financial Aid pages for an overview of available aid, disclosures and processing requirements. Each graduate school also has a financial aid office to assist you.
School of General Studies
Admitted students who wish to apply for federal, state, and institutional aid, and have not yet done so, should refer to the Prospective Students page on the GS website.
Postbaccalaureate Premedical Program: Students admitted to the Columbia University Postbaccalaureate Premedical Program who would like to learn what types of aid are available to them, should refer to the Financial Aid page on the Postbac website.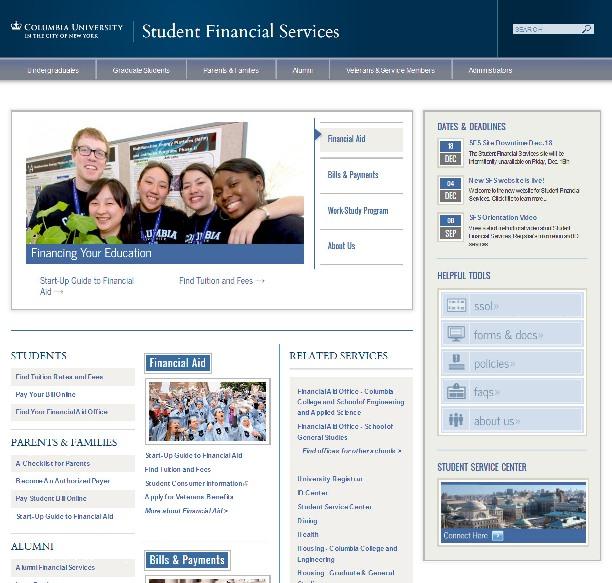 Important Billing Deadlines:
Spring 2023 New Students
Review your Student Account Statement using Student Services Online (SSOL). The first Spring 2023 billing statement will be emailed to you on December 19, 2022. The payment deadline will be due on January 27, 2023.
Visit the Student Financial Services website for the complete Billing Schedule.